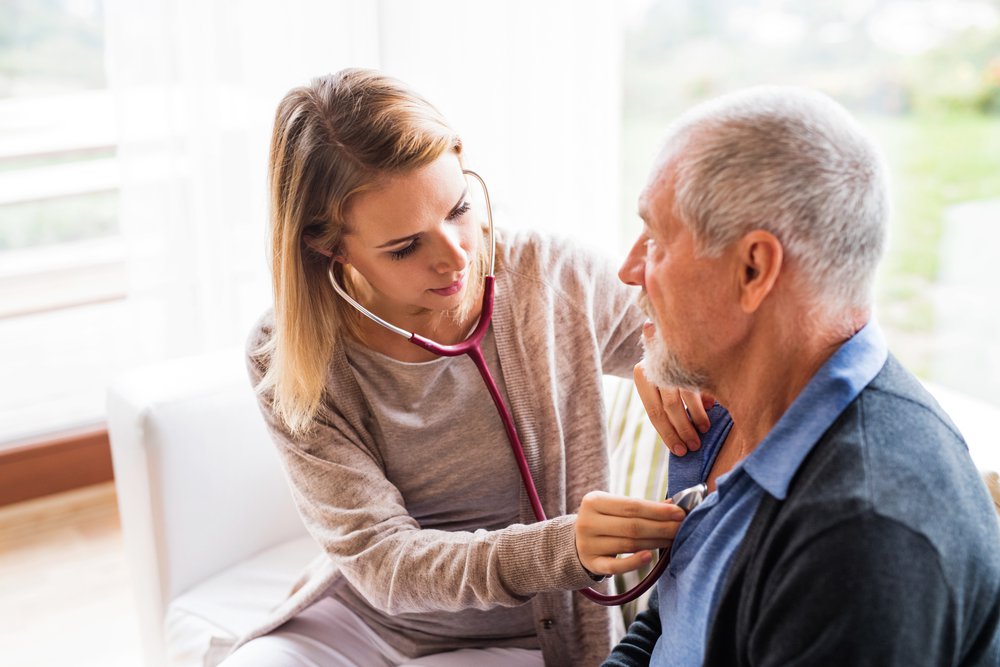 You may have heard the phrase 'boutique medical practice' in relation to concierge care. This is because the concierge medicine model was originally only accessible for a very small, wealthy percentage of the population. However, medical practices like Epic Medical have made concierge medicine more affordable for patients who cannot shell out five figures every year for direct access to their physicians.
At Epic Medical, our providers treat all of our patients like family, whether you are a primary care patient or come to us for specialty services like physical therapy or sports medicine. Concierge care allows patients to have 24/7 access to individualized and comprehensive care for the whole family.
What is Concierge Medicine?
In the concierge care model, patients pay a monthly or yearly membership fee to recieve personalized care benefits and expanded access to their primary care physicians. These benefits can range from 24/7 access to concierge physicians to house calls. Concierge medicine business models often result in patients developing a more personal relationship with their doctor.
Concierge Medicine vs. Typical Primary Care
Concierge care and primary care are two health care delivery models that can and often do overlap. A patient's concierge physician is usually their primary care provider. As such, concierge doctors offer primary care services, like helping patients manage chronic conditions and giving general health and wellness advice.
However, they differ from traditional primary care doctors in that they spend more time with their patients. Visits to a concierge doctor are often longer and more frequent, giving the physician the ability to really get to know their patients on a personal level. Concierge patients also have greater access to their providers, meaning that any health concerns can be addressed early on.
Concierge Medicine at Epic Medical
Epic Medical proudly offers concierge medical care to our patients. In addition to Epic's standard family medicine services, concierge patients have access to even more services covered by a monthly membership fee.
Benefits
Convenient Appointment Scheduling- Our office ours are extended for concierge patients, so you can schedule an appointment with your primary care physician whenever your schedule allows it – even on weekends.
Same-Day or Next-Day Appointments- With concierge care, you don't have to wait weeks or months to get an appointment with your doctor. When you have a health concern, you can speak to your physician about it as soon as you have time to come in and see them.
24/7 Access- If you can't see your physician right away or just have a quick question, your physician is always available through email, text or phone.
House Calls- Concierge services include house calls as needed.
Comprehensive Wellness Counseling- We offer guidance on wellness, nutrition, and exercise to help you develop and maintain a healthy lifestyle.
On-Site Physical Therapy- Our physical therapy and injury prevention services are provided on-site soyou can access all of your medical care in one place.
Pricing
With Epic Medical, patients pay a monthly membership fee. The cost varies based on your age and care needs:
$300 per month for adults.
$525 per month for a couple.
$200 per month for children ages 5 to 12 years old.
$150 per month for adolescents ages 13 to 18 years old.

A 10% discount is offered to those who pay for the year's membership in full rather than pay the standard monthly fee.
If you're ready to experience a level of care that goes above and beyond the typical standards of primary healthcare, then membership to a concierge medical practice like Epic Medical could be for you. Contact us today to learn more or become a member.
Epic Medical is Fox Chapel's premier comprehensive medical provider. Our family medicine practice features concierge medicine, sports medicine, and physical therapy services. We provide one-on-one, personalized care to all of our patients. If you're ready to receive comprehensive medical care from physicians who treat you like family, schedule your first appointment with Epic Medical today.