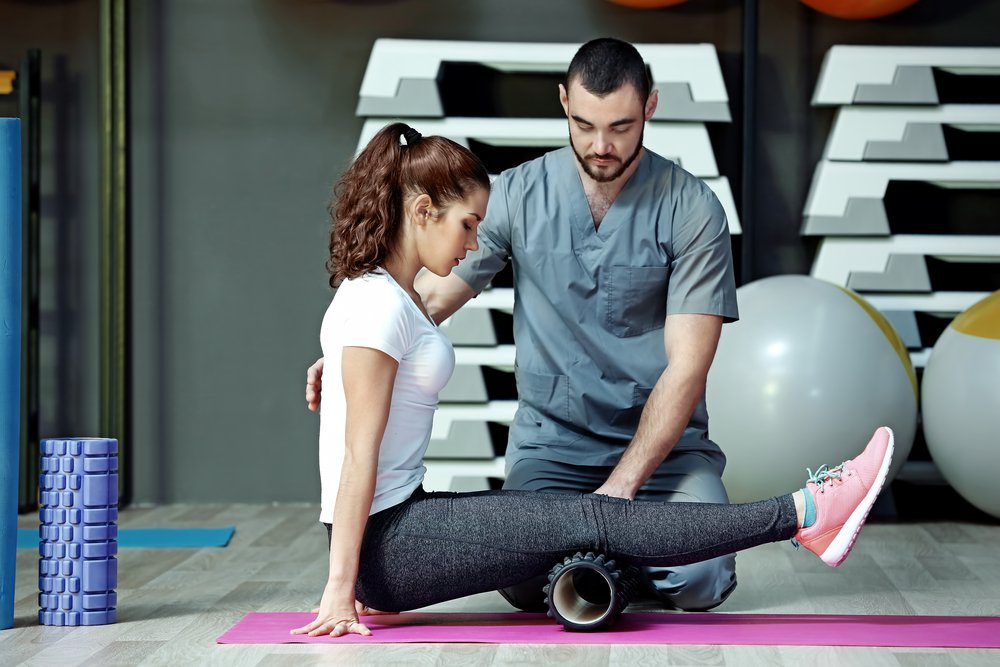 Summer is in full swing, and outdoor sports are the perfect way to take advantage of the warm, sunny weather. From recreational activities to off-season conditioning, people of all ages are outside getting their exercise. While sports are a fun way to spend the season, they can also lead to many accidents and injuries. These can result from overuse while playing a demanding sport or simply from accidents while exploring the great outdoors. Some of the most common sports injuries include the following:
Sprains
Strains
Fractures
Knee injuries
Concussions

No matter what type of injury you have sustained, physical therapy is almost always an essential part of the rehabilitation process. There are many benefits to receiving physical therapy from experienced providers like those at Epic Medical. Read below to learn more about the importance of PT for sports injuries.
Rehabilitation
Physical therapy is an essential part of a sports injury rehabilitation program. The ultimate goal of physical therapists is to help your injury heal through intervention that is tailored to your body's needs. They can assess your movement to identify the way your body works, including your limitations. Then, they will design a program that is specific to you and your particular sport so that you can safely return to your activities after you are fully healed.
Strength
After sustaining an injury, it is important to rebuild strength in the affected area. This is not only to help your return to your previous level of activity, but also to reduce your risk of further injury. Strengthening the muscles around the injured area helps to reduce any strain that could be placed on joints or other parts of the body as they try to compensate for the weakness of the injured area.
Mobility
Restoring mobility is another important job of physical therapists. Muscles and joints can become tight after an injury, which can lead to straining, pain, and further injury. Physical therapists will develop a routine to help improve your flexibility and range of motion.
Pain Relief
Physical therapy can get to the root of any pain you may be having. Whether it is directly related to the injury or stemming from a pattern of unhealthy movement, your physical therapist can help you correct it so you can put your best foot forward.
One specific source of pain from a healing sports injury is the development of scar tissue. Some scar tissue is normal, but when too much builds up, it can be a painful hindrance to rehabilitation. Physical therapists have many tricks up their sleeve to prevent it from accumulating.
Future Injury Prevention
Physical therapy can help identify and address underlying problems that lead to pain or injury. If you have areas of weakness, improper alignment, or unsafe movement patterns, a physical therapist can identify and correct these.
Tips for Injury Prevention
Warm Up

When it comes to preventing injuries, warming up is essential. It increases your heart rate and blood flow to your muscles so more oxygen can reach them. This will make movement easier and decrease the chance of straining your muscles.

Rest Up

While striving to improve your performance, it can be tempting to push past your limits. However, straining and overworking your body does more harm than good. Taking time to rest and recharge during the season can help prevent overuse injuries so you can stay on top of your game.

Use Proper Safety Equipment

If you are taking part in an outdoor activity like biking, skateboarding, hiking, or running, make sure to protect and support your head and joints using helmets, pads, braces, and any other equipment you may need. Also, wear proper shoes that allow you to move comfortably and support your feet.

Take Part in an Injury Prevention Program at Epic Medical

During any sports season, it is essential to be vigilant about your health; this includes visiting a sports injury clinic as needed. No matter what your age and skill level is, the sports medicine team at Epic Medical & SKY Sports Medicine/Physical Therapy can tailor a training and conditioning program to your needs to help prevent a sports injury.
Visit Epic Medical
Epic Medical Associates provides Pittsburgh residents with care that is both convenient and comprehensive. For this reason, we provide our physical therapy and sports medicine services in-house. You don't have to look farther than our Fox Chapel location for the best care possible.
If you do become injured while playing a sport this summer, don't hesitate to seek treatment. The physical therapists and athletic trainers at Epic Medical & SKY Sports