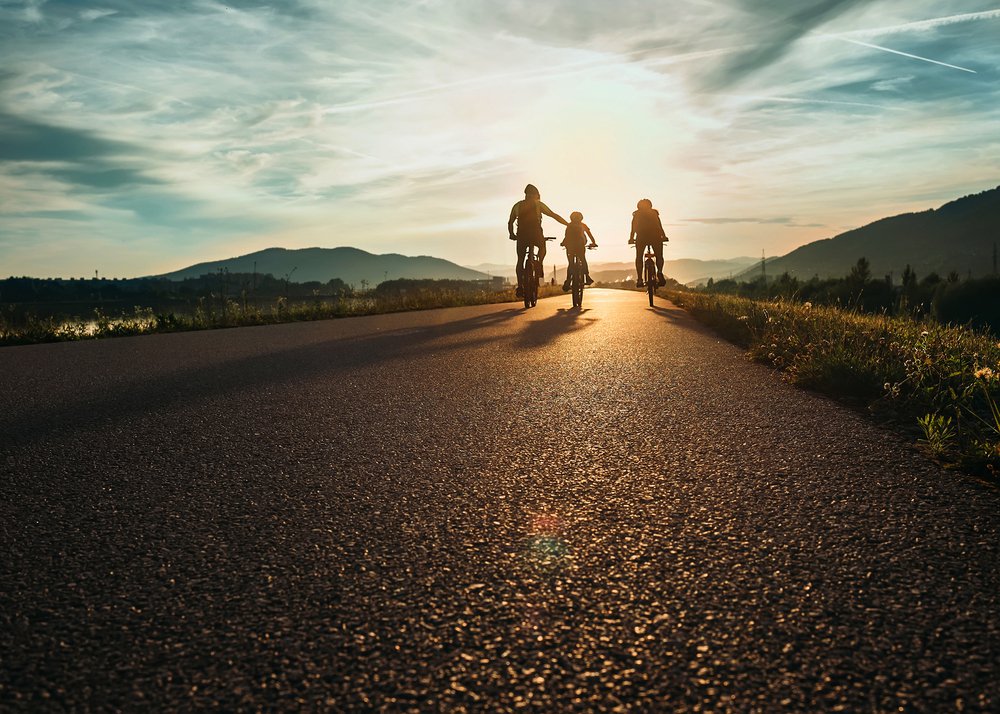 The summer months are a great time to explore the great outdoors and engage in all sorts of exciting activities. From relaxing on the beach to hiking on a forested trail, there is something for everybody to enjoy. However, spending time outside comes with plenty of health risks.
To make the most of your summer without risking your safety, follow these 10 tips from Epic Medical.
1. Stay Hydrated

Staying hydrated is especially important during the summer months. Hydration helps your body regulate its temperature, so you have a reduced risk of becoming overheated. To stay hydrated, drink plenty of fluids, especially water and clear juices, and avoid beverages that contain alcohol and caffeine-- these can actually cause your body to lose water. Additionally, eating plenty of fruits and vegetables can help your stay hydrated because they have the highest water content compared to other foods.

2. Have a First Aid Kit on Hand

While spending time adventuring outside is a lot of fun for the whole family, it is also easy to become injured. For this reason, it is a good idea to have a first aid kit nearby. This kit should have what you need to deal with minor injuries in an emergency, from band-aids and wound cleanser for a scraped knee to an ice pack and ace bandage for a sprained ankle.

3. Wear Sunscreen

The sun's ultraviolet (UV) rays are dangerous for people of all ages. In addition to causing painful sunburns, UV radiation can cause skin cancer over time. Even if you do not burn easily, you are still at a risk of developing skin cancer. To mitigate this risk, apply a broad spectrum sunscreen with a sun protection factor (SPF) of at least 30 to your exposed skin whenever you go outside. You should also reapply sunscreen at least every 2 hours, especially if you are swimming or sweating.

4. Avoid Extreme Heat

Extreme heat can cause a variety of health problems, including heat exhaustion and heat stroke. A high body temperature can aggravate existing medical conditions and may even be life-threatening. To stay cool in the summer heat, limit your time outdoors when it is especially hot outside. Spend time in air conditioned buildings; if your home does not have air conditioning, you can go to a movie theater, shopping mall, or library.

5. Wear the Right Clothing

The right clothing can help you avoid the risks of sun exposure and extreme heat. It is best to wear light colored clothing that reflects the sunlight instead of attracting it. Additionally, breathable fabrics like cotton and linen can help keep you cool. If it is not too hot out, long sleeves and long pants can help protect your skin from the sun and other irritants, like insects and poisonous plants.

6. Know the Signs of Heat Exhaustion

To avoid heat-related problems like dehydration, heat exhaustion, and heat stroke, it is important to know their early warning signs. These include the following:

Disorientation
Dizziness
Dry and/or hot skin
Heavy sweating or no sweating
Lethargy and fatigue
Nausea
Stomach cramps
Flushed face
Rapid heart rate


If you notice that you or a loved one have these symptoms, immediately move the affected person to a cool place out of the sun, and drink plenty of liquids. If symptoms do not improve, seek emergency treatment.

7. Protect Yourself from Insects

Bug bites are annoying at best, but at worst, they can carry diseases like yellow fever, west nile virus, Lyme disease, and others. To avoid insect bites, use an insect repellent spray, especially if you are venturing into areas that are heavily wooded or near standing water.

8. Practice Water Safety

Even if your children are good swimmers, it is important to practice water safety. For younger children, ensure that their life jacket is U.S. Coast Guard approved to prevent drowning. Additionally, it is best to choose vibrant, neon colors for your children's swimwear to make them as visible as possible. Most importantly, never leave children unattended near water.

9. Wear Sunglasses

In addition to damaging your skin, UV radiation is dangerous for your eyes. Over time, it can cause eye cancer, cataracts, and other types of damage. For this reason, you should always wear eye protection when outside.

10. Avoid Poisonous Plants

Many plants, both native and invasive, can be dangerous to touch. For example, poison ivy can cause a painful rash. Other plants can cause skin and eye irritation and can even be deadly if ingested.

For information on toxic plants in your area, you can go to the U.S. Fish and Wildlife Services website. To avoid accidental contact with these plants, wear protective clothing when venturing into heavily wooded and lush areas.

No matter what this summer brings you, you can always count on Epic Medical to be there to take care of your health and safety needs .
Epic Medical is Fox Chapel's premier comprehensive medical provider. Our family medicine practice features concierge medicine, sports medicine, and physical therapy services. We provide one-on-one, personalized care to all of our patients. If you're ready to receive comprehensive medical care from physicians who treat you like family, schedule an appointment with Epic Medical today.