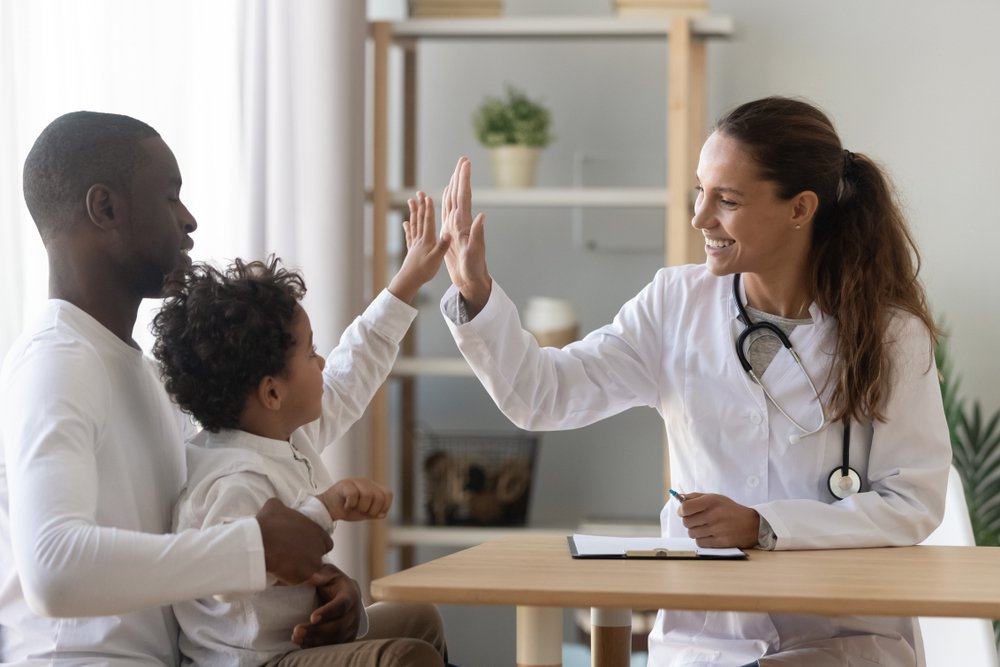 In our fast-paced world where time is often a scarce commodity, navigating the traditional healthcare system can feel like a daunting task. Long wait times, rushed appointments, and impersonal interactions have become all too common experiences for many patients.
If you've ever felt like just another number in a busy doctor's office, then it's time to get acquainted with concierge medicine. This innovative approach to healthcare is transforming patient-doctor relationships, making healthcare more personal, accessible, and efficient.
At Epic Medical, our team of dedicated professionals believes in delivering comprehensive healthcare in a comfortable, personalized setting, which is why we offer concierge medicine as an option for our patients. Let's delve into the world of concierge medicine and discover how a concierge doctor could be the game-changer you've been looking for in your healthcare journey:
1. Personalized Care

One of the most significant aspects of concierge medicine is its emphasis on personalized care. Patients should never feel like they're just another appointment; instead, a concierge medical practice will seek to cultivate meaningful relationships between their patients and primary care physicians in order to establish a sense of trust and understanding.

In turn, this leads to better health outcomes for patients. If you feel comfortable with your doctor and they are familiar with your medical history and lifestyle, you will likely be more open to discussing issues that could affect your overall well-being.

2. More Time With Your Doctor

So, how does the concierge medicine model ensure these better relationships? It starts by giving patients more time with their doctor. Instead of a rushed and meticulously structured visit, concierge doctors have time to schedule longer appointments in order to provide the best possible care.

By limiting their membership capacity, a concierge or boutique medical practice can ensure that their doctors have the time to get to know each patient and provide more comprehensive care.

This ensures that each patient has the time they need with their primary care physician, ultimately improving the quality of care they receive.

3. Comprehensive Annual Physical Exams

A crucial feature of concierge medicine that sets it apart from traditional healthcare models is the comprehensive annual physical exam. These exams are a hallmark of personalized care and are designed to be thorough, patient-centered, and preventive in nature.

Unlike standard physicals, which often feel rushed and may sometimes overlook health issues, concierge physical exams are thorough and unhurried. Patients typically spend an hour or more with their concierge physician, discussing everything from their medical history and lifestyle habits to their health concerns and wellness goals.

4. Preventative Approach

Rather than only treating illnesses and conditions once they arise, concierge physicians take a proactive approach to healthcare. This means, instead of simply treating the symptoms, your doctor will work to prevent and address the underlying causes of illnesses and diseases.

This is achieved, in part, through comprehensive annual physicals. These exams often include a complete head-to-toe examination, in-depth lab work, cardiovascular risk assessment, cancer screenings, and more. Furthermore, they also incorporate lifestyle assessments, nutrition counseling, and other preventive strategies to promote overall wellness.

By dedicating substantial time and attention to each patient during these exams, concierge physicians can gain a deeper understanding of their patients' health status. This allows them to detect potential health issues early, provide personalized advice, and develop comprehensive health plans designed to keep patients feeling their best.

5. No Waiting Weeks for an Appointment

One of the biggest frustrations in traditional healthcare is the long wait for appointments. It's not uncommon for patients to wait weeks, or even months, for a primary care appointment. However, concierge medicine offers a solution to this problem, providing patients with next-day or even same-day appointments.

Concierge medicine also eliminates the inconvenience of sitting in waiting rooms for extended periods. This is because concierge appointments start and run on time, allowing you to make the most of your time with your doctor.

6. 24/7 Access to Medical Care

At the heart of concierge medicine is a commitment to high-quality, personalized care. This includes giving patients direct access to their doctors by offering 24/7 access to medical care. This around-the-clock service ensures that patients can get the care they need without having to wait for standard office hours.

No matter the time, you can rest assured that someone from our Epic Medical team will be available to answer your questions or address your concerns via email or phone. We also offer extended office hours for our concierge patients. As a direct primary care practice, our goal is to provide you with the highest level of care whenever you need it.

7. Better Management of Chronic Conditions

If you suffer from a chronic medical condition, such as diabetes or heart disease, then you know how difficult and time-consuming it can be to manage your care. Fortunately, a concierge doctor is well-equipped to manage chronic conditions and ensure that each patient receives the care they need.

From tracking lab tests and prescribing medications to ordering imaging studies and coordinating referrals, a concierge physician works with you to ensure that you receive the highest quality of care. They are also able to provide more frequent visits and monitor your condition more closely in order to detect any changes or concerns.

8. Peace of Mind

Concierge medicine, with its patient-centered approach, takes healthcare to a new level by providing personalized care and convenience that can truly give you peace of mind. The focus is on the patient-doctor relationship, allowing for a more intimate understanding of your health needs and concerns, as well as a proactive approach to health and wellness that can help keep you feeling your best.

In essence, concierge medicine offers a healthcare experience that is tailored to you. The care and convenience offered by concierge medicine can provide you with the confidence that your health is in the right hands. It's about having a dedicated health advocate who knows you, understands you, and is available when you need them. And that can provide a level of comfort and peace of mind that is truly invaluable.
Get Started with Epic Medical Today
At Epic Medical, our primary aim is to redefine your healthcare experience. We firmly believe that the best medical care isn't just about treating symptoms, but about focusing on you as an individual. That's why we offer personalized attention that transcends the standard doctor-patient relationship. Our healthcare professionals spend time understanding your health history, lifestyle, and personal goals, allowing us to tailor a healthcare plan that is unique to you. Our team is driven by a mission that extends beyond just treating illnesses; we strive to proactively manage and prevent health issues, helping you lead a healthier and more fulfilling life.
We invite you to experience the difference that Epic Medical can make in your healthcare journey. Contact us today to learn more about our services and discover how our personalized, patient-centric approach can benefit you. Your journey to optimal health and well-being starts here.
Epic Medical is Fox Chapel's premier comprehensive medical provider. Our family medicine practice features concierge medicine, sports medicine, and physical therapy services. We provide one-on-one, personalized care to all of our patients. If you're ready to receive comprehensive medical care from physicians who treat you like family, schedule an appointment  with Epic Medical today.