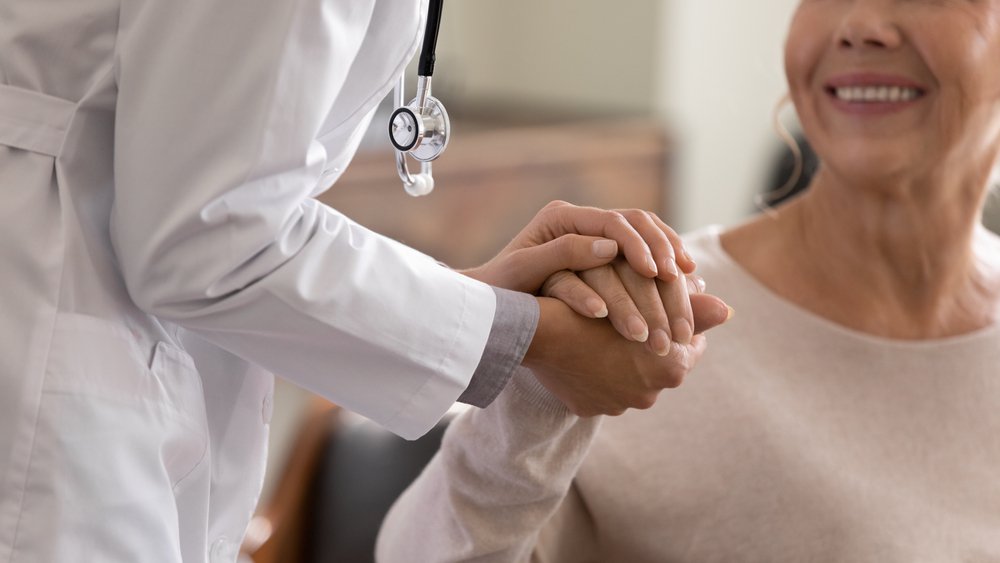 In the bustling world of modern healthcare, there is a growing shift towards patient-centric care, and the concierge medicine model stands out prominently. No longer exclusive to high-profile celebrities or the elite, concierge medicine is increasingly recognized for its distinctive emphasis on individualized care for everyone.
Epic Medical, established in Fox Chapel by Dr. Eric Skvarla in 2015, exemplifies this model by merging comprehensive healthcare with a personalized touch. As Fox Chapel's premier healthcare provider, Epic Medical is committed to fostering deep patient-doctor relationships, ensuring everyone feels valued and understood.
Let's explore this transformative approach:
What is a Concierge Doctor?
A concierge doctor, a Direct Primary Care (DPC) provider, charges patients an upfront monthly fee for personalized medical services. What sets them apart is that they intentionally maintain a smaller patient roster. This means your concierge doctor has more time to dedicate to your health needs, offering you the attention and care you deserve. One of the key advantages of choosing a concierge doctor is the ability to access same-day appointments and have direct communication channels with your healthcare provider. It's about putting you and your health first.
A Day in the Life of a Concierge Doctor
Concierge medicine, while relatively modern in its approach, represents a throwback to the times when physicians knew their patients better. Here's a more in-depth exploration of what a day in the life of a concierge doctor might look like:
Morning Routines

Upon arriving at the clinic, a concierge doctor begins by reviewing the day's patient list. With a maximum of 10 patients, this doctor can spend a good amount of time on each case. They might start the day with medical records, reviewing them thoroughly before patients arrive, ensuring they have all the needed information on hand.

Deep Dive Consultations

Unlike traditional doctors, concierge doctors' appointments aren't rushed. For example, a provider like Dr. Eric might see a patient for a 90-minutes session In this time, he can discuss the patient's diet, exercise, sleep patterns, and stress levels. He will also have time to cover the patient's medical history, medications, and any other concerns.

Specialized Health Screenings

At the beginning of the session, the concierge doctor conducts advanced health screenings. Unlike routine check-ups, these screenings dig deeper into various health metrics, often tailored to the specific needs or concerns of the patient. Whether they are a corporate executive or a stay-at-home parent, the focus is on evaluating health at a comprehensive level.

Immediate Care Procedures

Should the patient present with any immediate health concerns, such as a minor injury or a pressing symptom, the doctor addresses it on the spot. There's no need for a separate visit to an urgent care facility; the concierge doctor is equipped and prepared to provide immediate care, from suturing a wound to addressing a sudden allergic reaction.

Lifestyle Consultations

Part of the appointment discusses the patient's daily routines and lifestyle choices. The doctor might advise on nutrition, exercise, sleep patterns, stress levels, and mental well-being. This consultative approach aids patients in making changes that can prevent or manage chronic diseases, ensuring a holistic approach to health.

Collaborations and Referrals

If during the appointment, the doctor identifies a concern that might require specialized care, they can immediately discuss potential referrals or consultations with specialists. This seamless transition ensures the patient doesn't have to make multiple appointments or wait for referrals. The concierge doctor's network and collaborative approach guarantee that patients get timely expert interventions when needed.

End of Day Rituals

As the day winds down, the concierge doctor wraps up by documenting the day's sessions, making notes for follow-ups, and perhaps even sending personalized messages to patients about their care plans.
Concierge medicine involves a blend of age-old physician-patient relationship-building enriched with modern medical advancements, ensuring a more holistic approach to health and well-being.
Why Should You Opt for a Concierge Doctor?
The decision to engage with a concierge doctor has many advantages.
Firstly, patients benefit from minimized wait times, primarily due to the fact that concierge doctors maintain a smaller patient list. This ensures more availability and immediate scheduling, eliminating the often frustrating experience of long waits in a doctor's office. Additionally, the direct avenues of communication, such as phone or email, enhance the overall accessibility and responsiveness of the doctor.
Secondly, the retainer fee that you pay grants you unrestricted access to an array of primary care services, from preventive screenings to exhaustive physical exams.
Lastly, a concierge doctor offers a highly personalized medical experience. Such deeply ingrained doctor-patient relationships are essential for effective healthcare. A physician who is well-acquainted with your medical history is ideally positioned to detect abnormalities or changes in your health.
Financial Considerations in Concierge Medicine
Hiring a concierge doctor means you'll have to pay a regular fee, usually every month or year. But remember, this fee doesn't replace your medical insurance which is still needed for certain treatments beyond basic care. Considering the cost and benefits like less time waiting, easy access, and personal care, it's often financially smarter to go with a concierge doctor.
Elevate Your Healthcare in Fox Chapel with Epic Medical
With fewer patients and a highly personalized approach, concierge medicine offers a change from traditional healthcare. This approach is perfect for those who want more than just basic health services—measurable results and a strong relationship with their doctor. For celebrities and everyday people alike, concierge medicine is a great fit for anyone who wants to invest in their long-term health and wellness.
Experience unparalleled care with Epic Medical – Fox Chapel's leading medical authority. From concierge services to sports medicine, our commitment is undivided attention to your health. Don't settle for less; join our family and elevate your healthcare journey. Schedule your initial consultation with Epic Medical now.